Our canoe weekends
A canoe weekend, the ideal combination of effort and relaxation. In a sporty way you can enjoy nature, company and a wonderful weekend. Both children (from 6 years old) and adults can participate and the weekends are suitable for passionate sports enthusiasts as well as novice adventurers. In short: A fun activity for the group of friends or the whole family, there is also a place for your dog.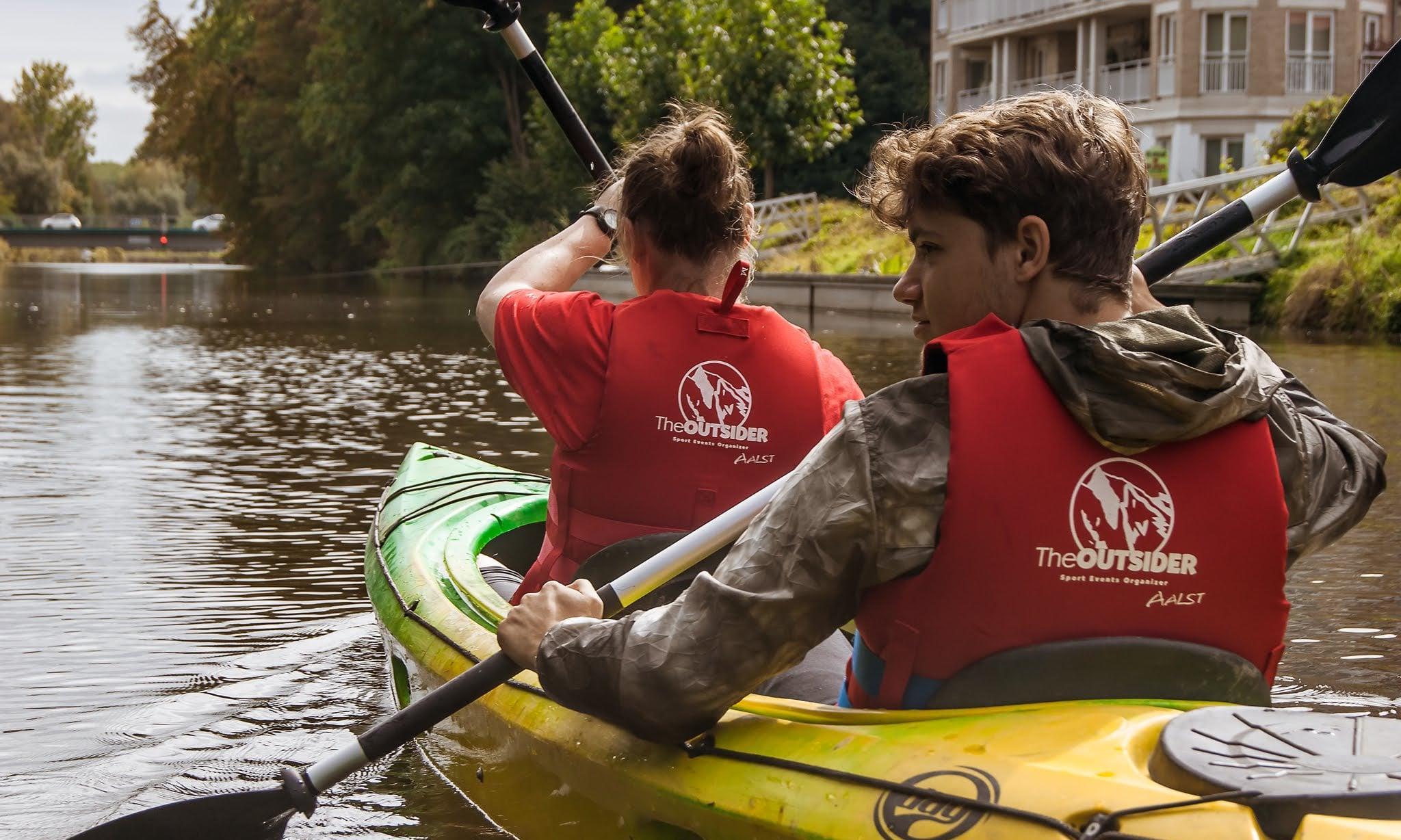 Our starting points
Are you leaving with 5 canoes or more? Then you can start the weekend from Friday evening in Lessines at the lock of Deux-Acren. This is possible from 6pm and at the latest 1 hour before sunset. 
Departure for everyone is possible on Saturday morning (between 9am and 10am) at the Bruggenhuis in Overboelare, Geraardsbergen (Major Van Lierdelaan 50, 9500 Geraardsbergen).
What we provide
In order to sail smoothly 
through the weekend, you will of course need a life jacket and a paddle per person, which we provide for you. Per two persons we provide a canoe, one waterproof barrel and one canoe wagon to move your boat next to the locks.
What you provide yourself
Prepare your trip thoroughly and plan in advance where you are going to spend the night. An adventurous camping pitch or a comfortable B2B, the choice is entirely up to you. In addition, you should limit yourself to the essentials: a sturdy lock to secure your canoe at a stopover, spare clothing, towel, everything you need for your overnight stay, enough drinks, sunscreen and some first aid should certainly not be missing.



Make sure you are at the departure point at the agreed time and bear in mind that you have to get back to your car at the end of the trip. Via Taxijan in Aalst you can drive back to Lessines or Geraardsbergen for an attractive price of 80 euros per ride. In one ride a maximum of 8 persons (from the same bubble) are allowed. This taxi company has two minibuses (contact: taxijan@telenet.be or 0032 499 11 14 89).




You can park along the Erembodegemstraat at Schotte or at the station of Erembodegem and take the train to the departure point. Or you can park at the departure point and return by train.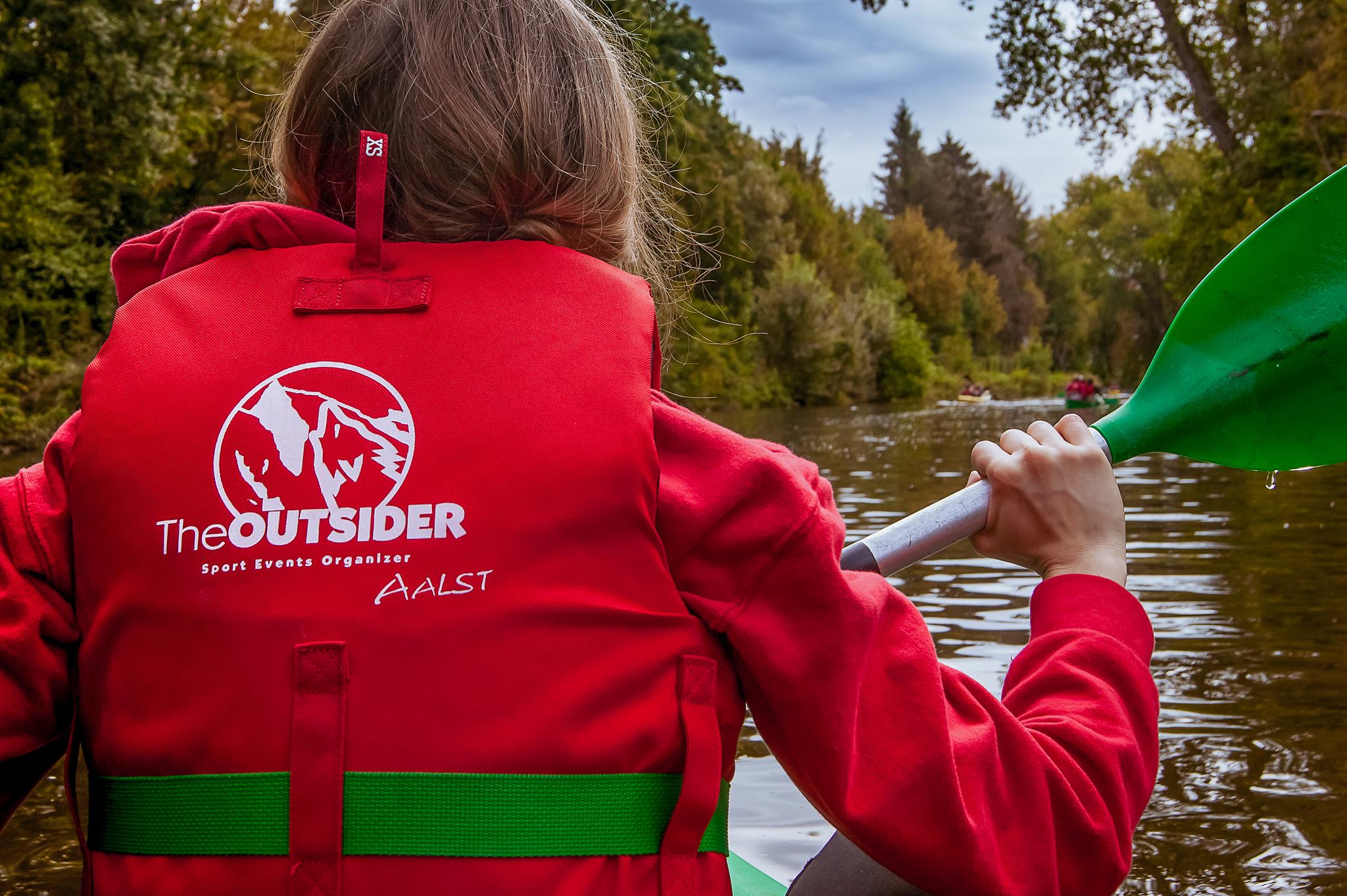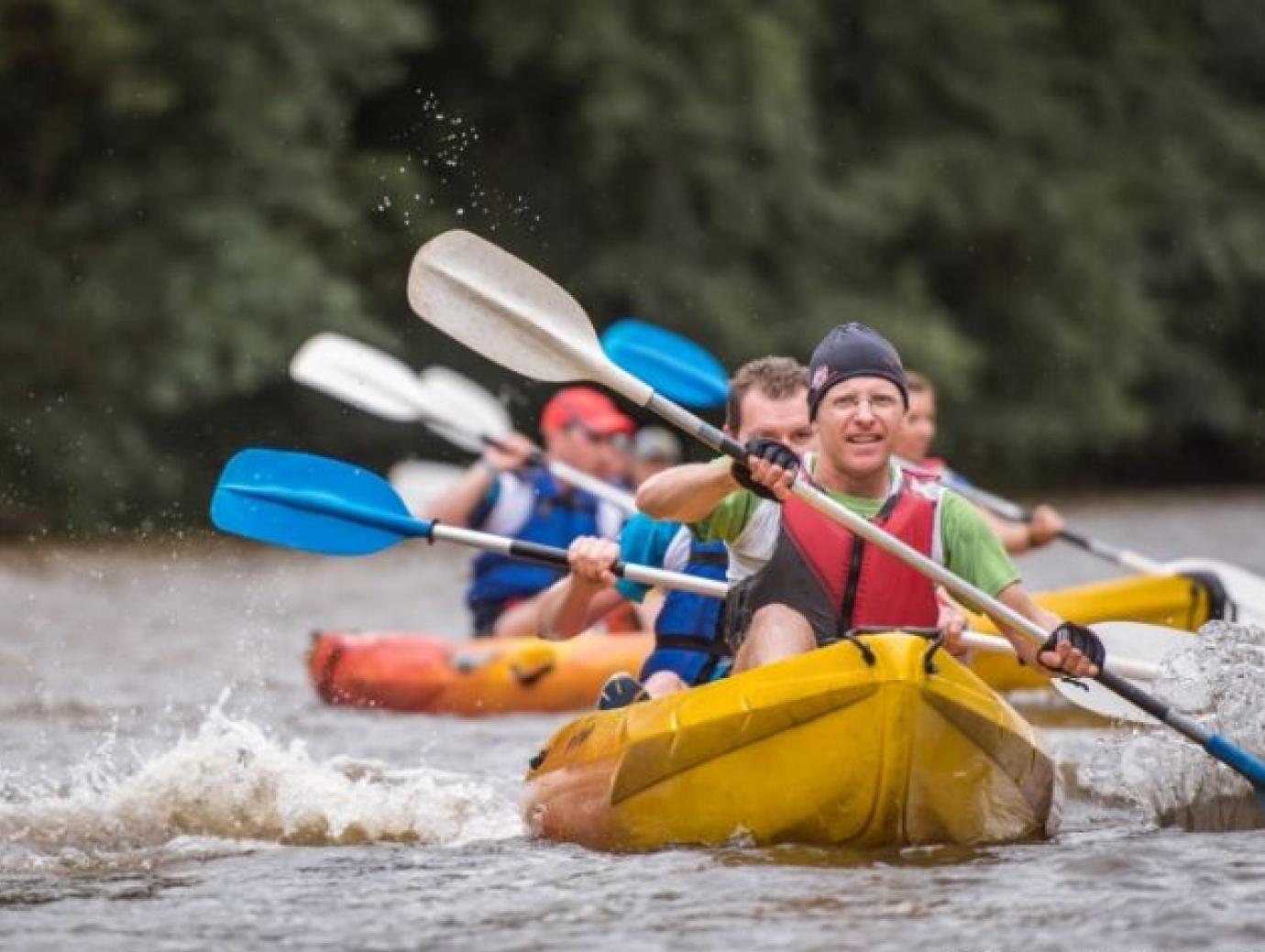 Prices
For the use of our canoe equipment you pay 35 euros per person per day. A third person (child) per canoe pays €20 per person per day.
Are you ready for a challenging weekend full of fun? Make your online reservation now! You will have to be stating the desired date, the number of persons, the size of the lifejacket (4J to 3XL) and the desired place of departure (Lessines on Friday evening or Geraardsbergen on Saturday morning). 
The canoe trips take place in the weekend. For groups of 5 canoes or more who would like to do the tour at a different time, we look at each request separately.
Insurances
With The Outsider we are insured for our civil liability. This includes, among other things, our materials. This also includes the mandatory provision of our life jackets and the determination of participation conditions. This does not include the personal accident insurance of the participants. This also does not include the insurance when sailing against other vessels, where damage occurs.

A few other tips
At the departure of your canoe adventure, we will provide you with a number of necessary materials, including a baggage barrel. This is a round barrel with a revolving lid in which you can store your personal belongings. If there is water in the canoe boat, or your boat capsizes, your personal belongings will not get wet. 


You will also be given a canoe cart at the start of the canoe trip, on which you can place the canoe boat when bridging a lock or at the end of the trip. In this way you can place the canoe in its length on the canoe cart to transport it. This is a very handy tool as a canoe weighs a few kilos. You can place the canoe trolley on top of your baggage barrel while you are sailing. 



During this canoe trip it is important to take into account other Dender visitors. Especially in spring and summer you can meet a lot of fishermen, whose fishing lines are in the water. Try to get out of the way as much as possible and sail around the fishing lines, this way you avoid getting tangled up in one of these fishing lines.  


Finally, when you take the canoe out of the water, make sure that you don't put it in the middle of the towpath but somewhere along the side in the grass.