Canoe weekend (route Geraardsbergen - Aalst)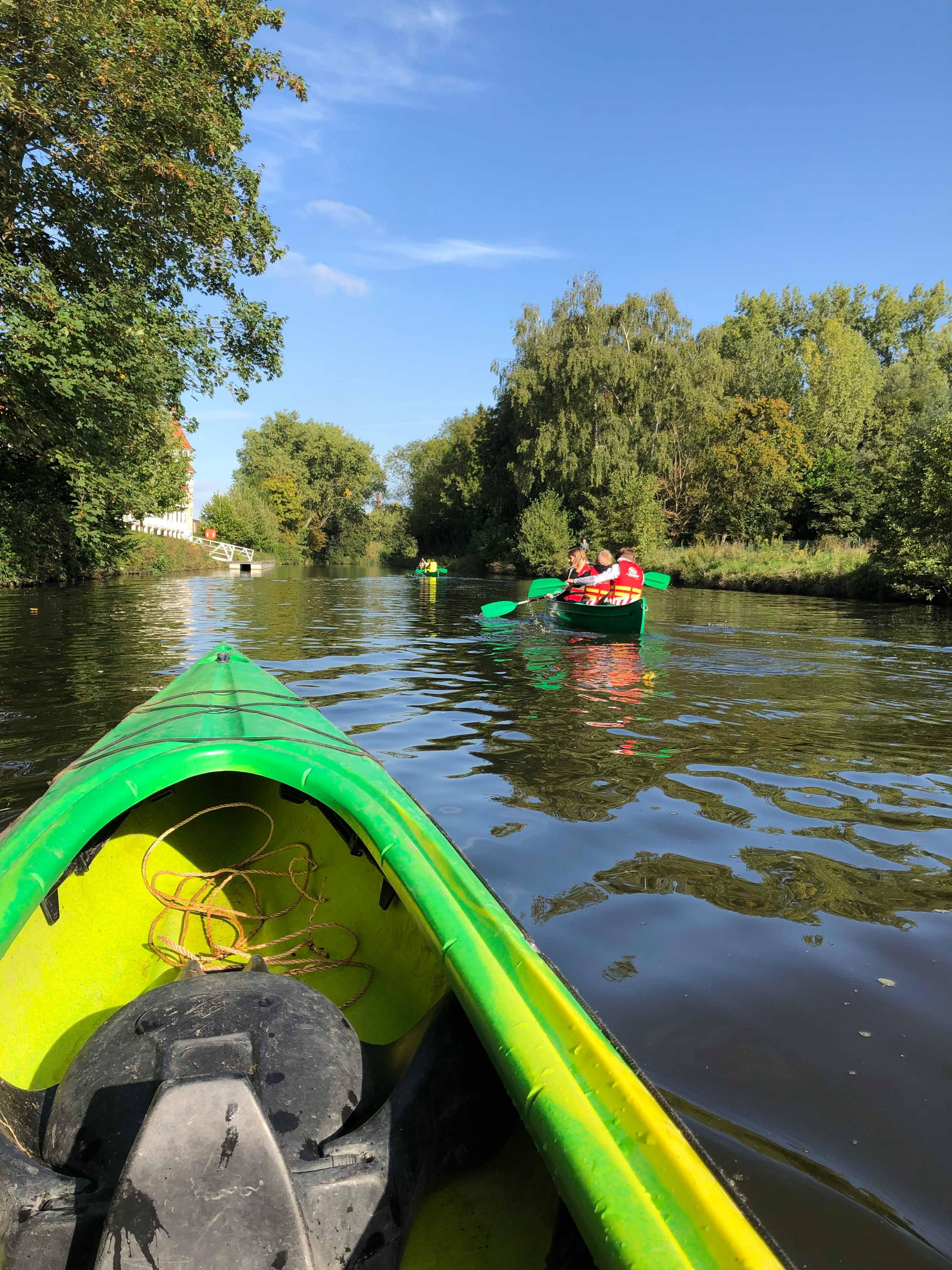 A sporty weekend full of fun, relaxation and lots of water. On Saturday morning you will sail from Geraardsbergen (Overboelare) in the direction of Aalst. Departure is scheduled in the morning, between 9h and 10h at the Bruggenhuis in Overboelare (Major Van Lierdelaan 50, 9500 Geraardsbergen).
Prepare your trip thoroughly. Make sure you have a place to stay for the night and suitable equipment. Will you choose an adventurous campsite or comfortable B&B? Consult our tourist information page for an overview of all hotels, catering establishments and restaurants along the Dender.
Make sure you are at the departure point at the agreed time. Plan on getting back to your car. You can park along the Erembodegemstraat at Schotte, or park at the Erembodegem station and take the train to the point of departure, or park at the point of departure and return by train. A taxi is also an option. Taxi Jan (contact: taxijan@telenet.be or +32 499 11 14 89) in Aalst will get you there easily. This taxi company has two minibuses (max. 8 persons per bus) that drive from Overboelare to Aalst and vice versa. The price for a single ride is 80 euro.
2 days

€35,00 per day

Min. 1

€20,00 per day per child

Sporting clothes that can get wet or dirty.
Online reservation is required. For more info, contact us by phone.
Book now
Subscribe to our newsletter