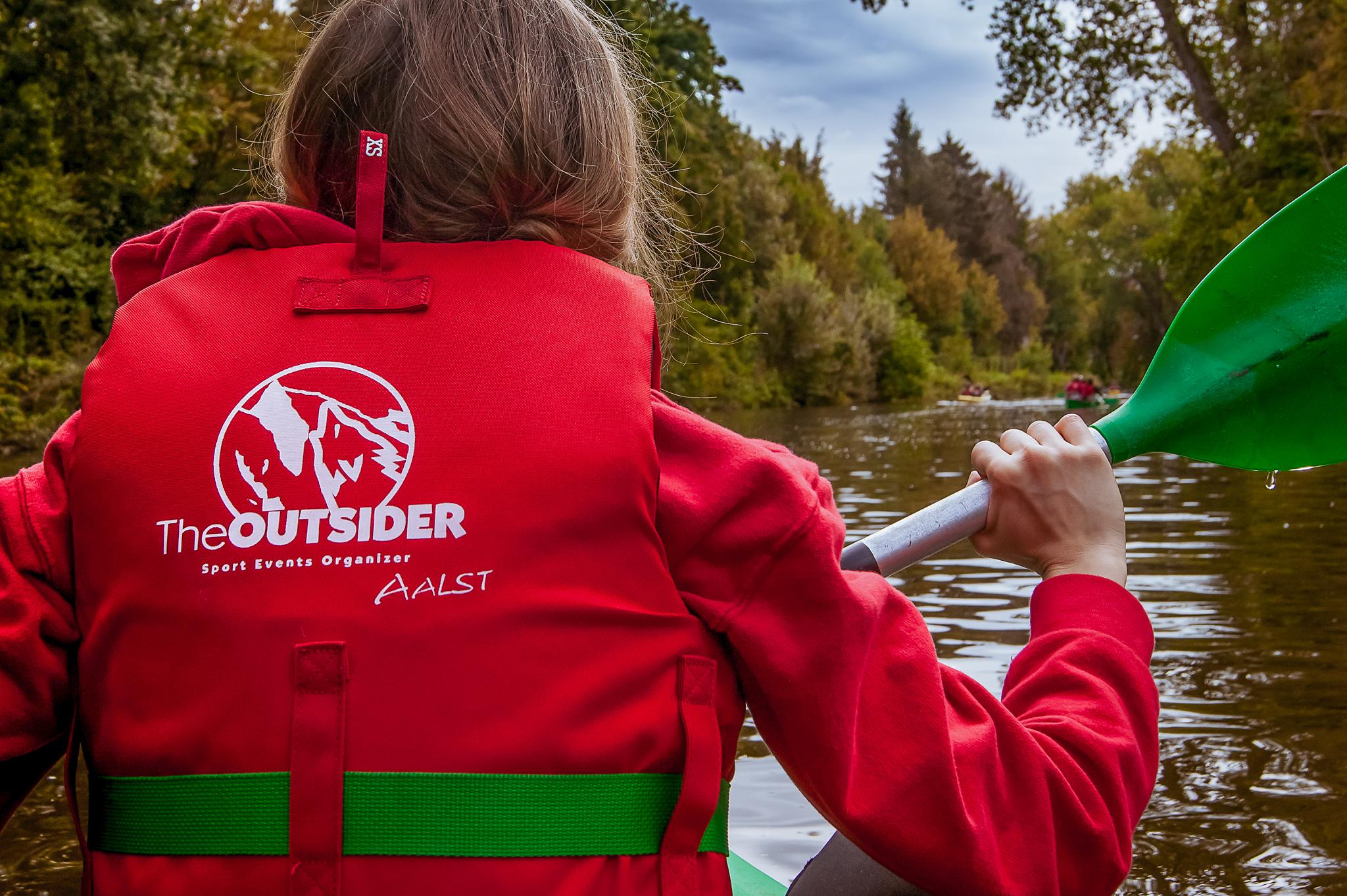 All of our kayaks in Aalst are two-person boats. Each double boat has room for 1 extra child without paddle (child under 10 years old).
A beautiful river in an overwhelming natural setting. Take the paddle in hand and explore the beautiful surroundings by kayak. We provide everyone with a paddle and mandatory life jacket in a two-person kayak. This is how we explore a beautiful and hidden part of Aalst.
At the start, the participant has to hand in his driving license or identity card as a guarantee for the material received. In case of loss or damage you have to pay for this material. (Paddle 25 € - life jacket 55 €). The departure and arrival points are at the same place, so you sail the same route back and forth.
In dangerous conditions (e.g.; high water level) the kayak rental may be closed. Did you have a reservation anyway? Then you can pick another time to come and sail, or the registration fee will be refunded.
2 hours

€17 pp

Min. 2

Starting point: Kapellekensbaan 4, 9320 Aalst | Children must be accompanied by an adult

Sporting clothes that may get wet or dirty
If necessary spare clothing
Life jackets (mandatory) and paddles will be provided by us
Online reservation is required. For more info, contact us by phone.
Book now
Subscribe to our newsletter