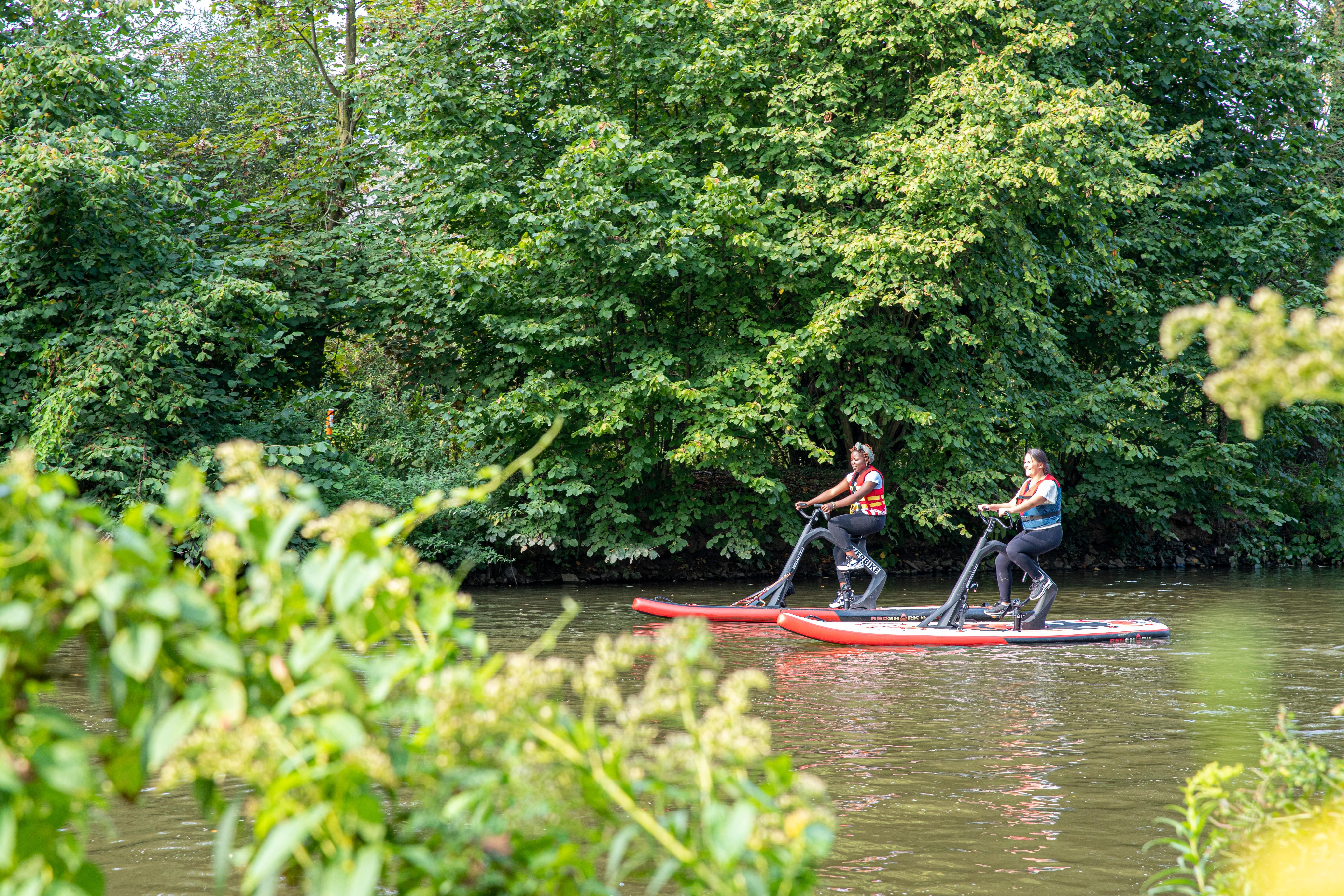 A unique cycling experience for cycling lovers, water and nature. Come explore the Dender in a different way and enjoy an elevated view from your bike. 
These bikes installed on sups are controlled underwater with a propeller that allows you to sail through the water. 
Enjoy a ride of several kilometers with some friends who accompany you along the towpath or take on the adventure on a Riverbike aswell!
This activity is for real sports enthusiasts who want to be active in a different way and are ready for a few hours of sport on the Dender. You start and end in Aalst, at the starting point at sports complex Schotte.
At the start, the participant has to hand in his driving license or identity card as a guarantee for the material received. In case of loss or damage you have to pay for this material. (Paddle 25 € - life jacket 55 €).

In dangerous conditions (e.g. high water level) the canoe rental can be closed. There is no right to compensation. You can pick another time to come and paddle or the registration fee will be refunded.
2 hours

€40 pp

Max. 7

Starting point: Kapellekensbaan 4, 9320 Aalst | Being able to swim mandatory, minimum length 1m60

Sporting attire that may get wet and dirty
Life jacket is provided
Spare clothing
Sport shoes that may get wet
Online reservation is required. For more info, contact us by phone.
Book now
Images
Subscribe to our newsletter