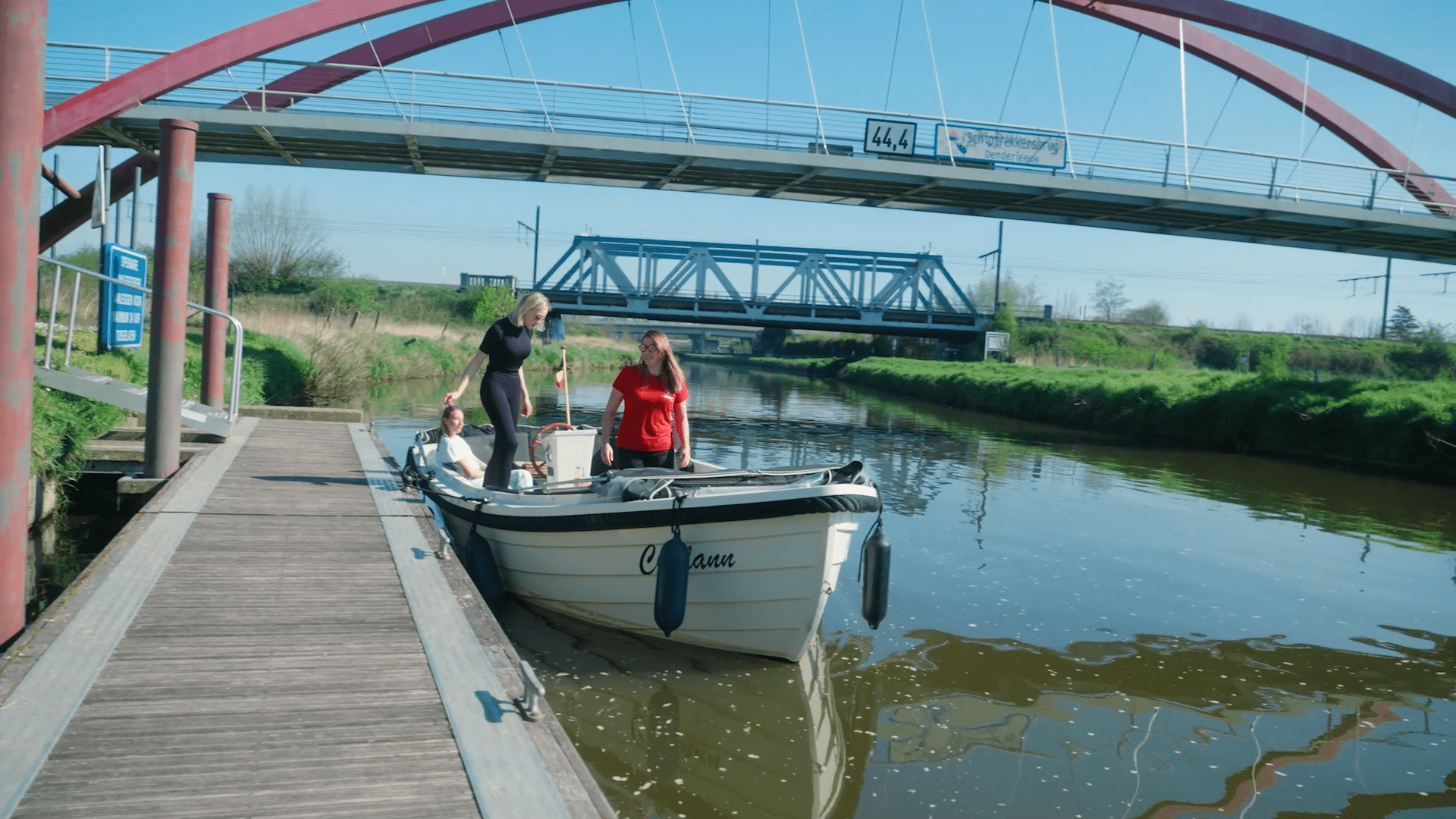 There should be a time for pure enjoyment...
Our whisper boats are ready to receive your group. With a capacity of 10 persons per boat you can make a real group event and enjoy a trip on the Dender River together. No stress, gliding blissfully on the water, sitting comfortably with friends, quietly enjoying the fauna and flora on and around the Dender, a glass in your hand... These are the ingredients of a trip with the whisper boats!
After a basic instruction, someone (18+) can play captain and explore the Dender independently. You cannot go faster than 8 km/h and can easily sail for half a day with a charged battery.
The departure and arrival point are at the same place, so you sail the route back and forth.
2h30

€200 per boat

Max. 10 per boat

Starting point: Kapellekensbaan 4, 9320 Aalst | Being able to swim mandatory, minimum length 1m60

Life jacket will be provided

Shoes with black soles NOT permitted.
Online reservation is required. For more info, contact us by phone.
Book now
Images
Subscribe to our newsletter